Austrian Choir Heimatecho
The Austrian mixed Choir "Heimatecho" has been singing together since 1980 when a group of members of the Austrian-Canadian Society got together to rehearse some traditional songs for the Christmas party at the newly opened Austrian-Canadian Cultural Centre. Over the years 30 singers joined the choir, which performs at various club functions and also sings at senior homes and hospitals. New singers are always welcome to join the choir. Rehearsals are on Thursday evenings at 7:30 p.m.
For more information please call Frieda Foidl 403 246-0259.
Click for Heimatecho's 38th Anniversary celebration
Click for Prairie Saengerfest
Click for Heimatecho's 37th Anniversary celebration
Choir Report
Dear Friends and Members:
A Happy New Year 2019 to all of you from our choir Heimatecho/Members. The last year 2018 has been an eventful year, we had 13 performances. To just name a few on the 6th of December 2018 the choir had the special request from Maria Steinborn to sing at the Dulciana Hospice in Calgary. Sunday December 9th, we performed at the Wirth Institute in Edmonton at the University of Alberta at the beautiful Arts & Convocational Hall this is a great and enjoyable Christmas concert with singers and musicians from all different countries.
December 13th, we had our annual Christmas Dinner with delicious food, music and happy socializing. We sang together traditional Austrian Christmas songs which did put us all into the spirit of the season.
In December until part of January our choir director was on vacation in Korea. On the 17th of January our choir will start practice again and learn new songs and prepare for the performance at the Arbor Lake Senior Centre which will be determined yet.
Than at the end of April, on the 27th, l we have our "Heimatabend", it will be fun, and we will have the outstanding German male chorus to be our guest choir. This evening will be a musical treasure, held at the Austrian Canadian Club with delicious food and entertainment by "Jana & Danny. Please come and bring all your friends and family to this enjoyable evening. Music brings people together and I hope I see you all at the Austrian Club!
Sincerely,
Frieda Foidl
Saengerfest 2017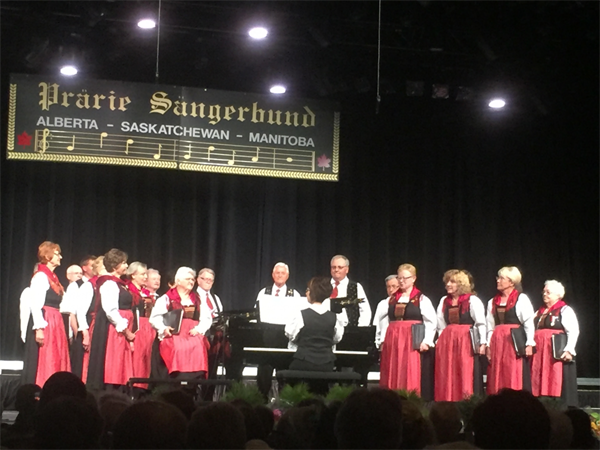 * * *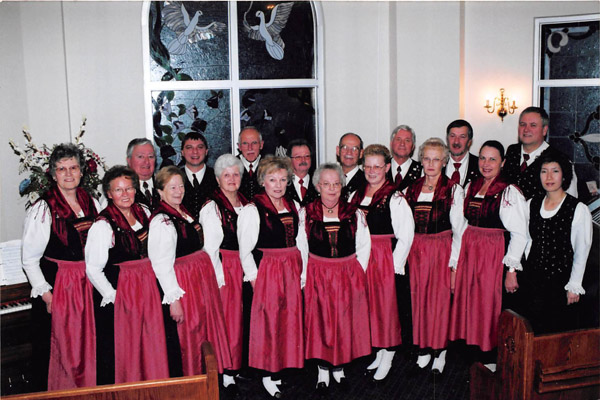 * * *