Austrian Choir Heimatecho
The Austrian mixed Choir "Heimatecho" has been singing together since 1980 when a group of members of the Austrian-Canadian Society got together to rehearse some traditional songs for the Christmas party at the newly opened Austrian-Canadian Cultural Centre. Over the years 30 singers joined the choir, which performs at various club functions and also sings at senior homes and hospitals. New singers are always welcome to join the choir. Rehearsals are on Thursday evenings at 7:30 p.m.
For more information please call Frieda Foidl 403 246-0259.
Click for Heimatecho's 39th Anniversary celebration
Click for Heimatecho's 38th Anniversary celebration
Click for Prairie Saengerfest
Click for Heimatecho's 37th Anniversary celebration
Choir Report
Dear Friends and Members:
The choir Heimatecho started practice in September after a wonderful summer. On August 24th the choir performed at Joe & Josie's 60th Wedding Anniversary at the Austrian Club. Lots of family and friends were present and enjoyed our songs for both love and perfect unity. We also sang at the "Kirch Weihfest" at St. Bonifacius, accompanied with piano and violin, at the end of September. In October we performed at the "Trinity Lodge" as requested by seniors loving our music, and we had to promise to return in spring again. On October 26th we performed at the Austrian Club for the "Austrian National Holiday". Greetings from Austria were read by Vic Lavicka and a film was shown. On November 7th we will visit the Colonel Belcher Retirement Centre to perform for guests and one of our long choir members, Kathy Meier. End of November we will sing at the Prince of Peace Retirement Centre for patrons. On December 8th we will proudly perform our traditional Austrian Christmas songs at the Wirth Institute in Edmonton, U of A. 2019. Specially we would like to thank our choir director Jeannie Park, who never gets tired practicing with us and let us learn new songs to keep our enthusiasm up. Our Christmas Party will be at the Austrian club where we celebrate another successful year as a choir together with good food and lots of singing. On December 15th we are invited to sing at the St. Boniface church which should be a lot of fun! Choir Heimatecho wishes everyone for the holiday season, the music of laughter and friendship! Merry Christmas and a Happy New Year 2020!
Sincerely,
Frieda Foidl
Saengerfest 2017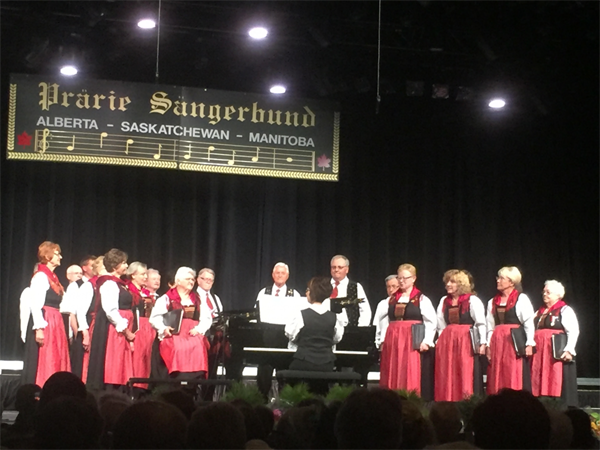 * * *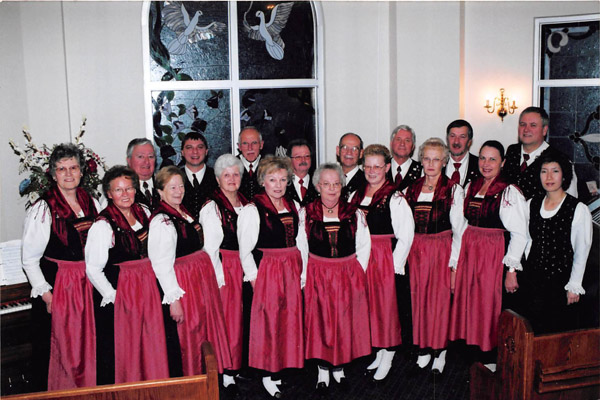 * * *